Cheapest car rental Budva, Montenegro
We want to make our high-quality service even better. Beside renting apartments in Budva, we offer cheap car hire in Budva. Through this online booking form, you can book a car at the lowest prices, from just 9€ for a day. Are you planning to go to sunny Montenegro on vacation or on business? You should definitely rent a car. That will give an excellent opportunity to arrange an unforgettable holiday on your own! We will present you the most simple, convenient, and profitable car rental service in Budva and throughout Montenegro.
local car rental companies
The benefits of car hire in Budva and Montenegro through our service
More than 20 car rental companies.

Over 800 cars.

The cost of car rental from €9 per day.

The deposit is €50 – €200 on average, and there are also deals without a security deposit.
Booking in a few clicks (without documents).

Latest prices.

Rent without extra charges, according to the prices of the supplier.

Third-party liability insurance included (fully comprehensive insurance is also included in some cases).
The main difference and uniqueness of our booking system are that it allows you to rent a specific car, whose description you see on the website, rather than its "analog" or a "similar" car, as is the case with largest international car rental companies. In addition:
You don't have to pay the full rental price. A small down payment is enough for car hire in Budva or Montenegro.

Renting a car in Montenegro is possible anytime and for any length of time, in any city or village of this beautiful country.

The best part is that you can pick up and return the car at the airport or place of your choice.
Book, travel, and have fun! With a rented car, you can visit a new beach every day!
How to rent a car in Budva and throughout Montenegro via us – tutorial
Renting a car in Budva, using our service, takes few easy steps:
Set the parameters. In the green search bar, select the city where you want to pick up and return the car; also, specify the date. Please note that cities, where you pick up and return a car, can be the same or different. We recommend choosing the airport where you arrive to pick up the car. For example, Tivat or Podgorica. This will allow you to save money on driving to the hotel.
In addition, there is a special option "Car rating" — the cars checked by our experts on 22 parameters.

You can search for cars using many different parameters.

Choosing the car. The online booking system automatically downloads the data and displays all the vehicles available for rent in specified cities on specified dates. You can immediately see current prices on cars in Budva for a particular period. Compare cars and choose the car with the features and price that suit you. Detailed descriptions and technical specifications will help you make the right choice.
You can also see the deposit, the car insurance type, and the green card price.

Here, you can choose additional equipment for the car. Then you will see the total cost of the rent with delivery and additional equipment.
The advance payment amount will also be presented here.

To book the car you like, you need to specify the exact time and place of picking up the car, as well as the place and time of its return.

Fill in contact details and pay the advance payment using your bank card.
Click on the "Pay" button.
Here, you pay the advance (20% of the total cost) via Visa or Master Card.

Getting the voucher. In a few minutes after the advance payment, you will receive an e-voucher on your email confirming your booking for a rental car in Budva. The document will include all information about the booking: Technical data of the car, the date of the rent, the city where you pick up and return the car, name and contact details of the rental company. The voucher confirms your booking – from this moment on, the booked car is waiting for you in Montenegro.
Best deals on car rental in Budva and Montenegro without security deposit
Do you want to rent a car in Montenegro, but don't want to leave money or a credit card as a deposit? No problem.
There are many car rental offers in Budva at very low cost with no security deposit. Under the advanced search box, at the top of the booking form in the "Insurance" section, uncheck the deposit. The system will automatically show the available cars without a deposit.
Through our online booking form, you can also rent a car in other cities of Montenegro: Bečići, Rafailovići, Tivat, Sutomore, Ulcinj, and others.
Why we can offer the best terms and the lowest prices on car hire in Budva and throughout Montenegro?
We work with reliable local companies.

The deposit starts from €50. Also, we offer many deals without deposit.

In most cases, the green card is free;

No additional fees.
Reputable local rent a car companies in Budva like Meridian, Piano, Terrae, Family, Ric, Dancar, Prestige, Nava: Most of these national companies already participate in our booking system. Competition among these 22 companies is very high, so they offer a lower price via us than on their websites.
International car rental companies like Sixt, Avis, Hertz, Europcar, Budget, Surprice, Enterprise: At the airports Tivat and Podgorica, there are offices of the major car rental companies where you can rent a car immediately upon arrival. Everything is convenient, simple, and to a high standard. But there is a huge drawback — the price is a minimum 2 times higher than ours! They make money not only on car rental services, but also on their brand. That's why:
They want a larger security deposit: from €500 to €900 + VAT;

A green card is more expensive — from €35 + VAT;

And if your car is dirty when you return it, you will have to pay an additional €50 for the car wash.
Price comparison on car rental in Montenegro
Local companies through our booking system
45%
Local car rental companies
70%
International car rental companies
100%
Conclusion: we offer better, easier, and cheaper conditions.
With our service, renting a car in Montenegro is a bargain. Specify the airport and pick up the car immediately after you leave the terminal. It will take only 15-20 minutes, and you will save a lot of time searching for the right car on the spot and some money on the transfer from the airport to the hotel. With a rental car, you are not limited in time – you can start your exciting journey right away.
We urge you not to rent a car in small companies or on the street. You will thank us someday for this advice. The selection of cars in such "street agencies" is very small (5-10 cars). Also, the cars available for rent are often old and in poor condition: The tread is worn off, the interior is shabby, etc. Of course, if the car breaks down, the company is obliged to provide you with a replacement. But for you, it's a waste of time, discomfort, and overall unpleasant experience. For that reason, currently, there are no alternatives to our service. We provide the best opportunity to rent a specific car with minimal expenses.
Car rentals Budva – list of benefits of pre-booking through our website
Better prices. This is probably the most important benefit. In some companies, the direct booking is two times more expensive than booking via us.

You have a lot of time to find the right car. You can study cars in detail, carefully read the terms, compare different options and choose the car you like, not a random car available in the rental company by the time you arrive at the country. Looking to rent a compact hatchback, Mini Cooper, SUV, or convertible? No problem! On our website, you will find options for every taste and budget.

Guarantees. Pre-booking is the key to a comfortable rest. Pack your bags; your car will wait for you at the specified place at the specified time. No worries, no bargaining, no overpayment or disappointments.
Saving time. Choosing a car on the spot will take a lot of precious time that you can spend visiting beaches, sightseeing, etc.

In 90% of cars, there is no mileage restriction. So, if you rent a car through our website, you can ride hundreds of miles a day, and you will not be charged more for additional mileage.

Quality. Our online service brings together different rental companies, but any company that wants to place their offers on this website must prove its reputation; otherwise, the contract will be terminated. Therefore, the car rental companies are carefully selected, and only the most reliable are allowed to place their offers.
Renting a car in Budva airport
Many tourists ask us about renting a car at the airport of Budva.
For this reason, we have to inform you that there is no airport in Budva. There are only two airports in Montenegro — in Podgorica, and in Tivat.
Budva is located 65 km from the Podgorica airport, and 21 km from the Tivat airport.
Car hire in Budva at a small cost – car rental prices
We offer the lowest prices on rental cars. You can make sure of this yourself using a rental calculator online. At the same time, we do not hide any nuances. Everything is honest, understandable, and transparent. With this in mind, rent a car in Budva cheap and without problems!
However, cheap car rental in Budva is also good marketing for tourists. These words are used everywhere by local companies that provide car rental services. If you want to rent a car from one of these companies, it is highly recommended to pay attention to details:
For example, car hire in Budva is really cheap, but the mileage is limited to 50 km per day. This is enough only for the drive from Budva to Kotor and back. You will have to pay additional fees if you exceed the limit. Considering that the road to Durmitor National Park and back is approximately 500 km long, it would be cheaper to take a taxi instead of a rented car.

There is insurance, but with a €300 or €500 deductible. This means that you will pay for any damage below this sum.

Paid car delivery. They often tell you only the price for renting a car in Budva, but there is also a price for the paid transportation of the car.
Extra charge for the second driver.

A huge sum of compensation for low fuel level. According to the lease terms, you pick up the car with the full tank of fuel, and you have to return it with the same amount of fuel. But anything can happen. For example, you were in a hurry to catch a flight – in such cases, you can pay for the gas on the spot, but at what price?

The cost of accessories is higher. Then again, €40 or €50 is the price for car rental in Budva, but the prices for all the accessories (child seat, GPS, phone charger) are shown separately, so you need to check them immediately.
As a result, a "special offer" car in Budva will not cost €40, but at least 60 – 65 euros per day or even more.
Car rental in Montenegro is business, and each rental company sets its own prices. For this reason, you need to be very careful so as not to ruin your vacation dealing with unscrupulous companies.
If you are interested in car rental in Budva, it's much more convenient and affordable to rent a car via us. You just need to fill in the specifications of a car. The online service will show you the cost of the cheapest car hire in Budva at a specific date and in a particular city.
DON'T FORGET THAT MONTENEGRO IS A TOURIST COUNTRY, SO DURING THE TOURIST SEASON, EVERYTHING IS MORE EXPENSIVE. CAR RENTAL PRICES IN BUDVA ARE NO EXCEPTION. IN JANUARY, YOU CAN RENT A SUZUKI SUV FOR €20 A DAY, BUT IN JUNE OR AUGUST, YOU WILL HAVE TO PAY €40 AND MORE FOR THE SAME CAR. AND STILL, CAR RENTAL IN MONTENEGRO IS INEXPENSIVE. YOU CAN COMPARE THE PRICES IN MONTENEGRO WITH THE PRICES IN GERMANY – A SUZUKI SUV WILL COST AT LEAST 50 EUROS PER DAY IN BERLIN.
Rent a car in Montenegro – price without intermediaries
The cost of car hire in Montenegro depends on:
Car class.
The duration of the rental period (the longer, the cheaper).
Type of insurance: Fully comprehensive insurance, passenger insurance, insurance against theft, etc.
The cost of additional equipment and services: Child safety seat, Wi-Fi modem, etc.
Our online service allows you to rent a car without intermediaries. In other words, you deal directly with the car rental companies, so you don't pay any extra charges, premiums, or hidden fees.
Do you want to know how much it costs to rent a car in Budva? No problem! Just specify all the options you need in the order form for the selected car. The service automatically calculates the cost. The rental price for a specific car in Budva for a certain period and in accordance with the selected conditions will be listed at the end of the form before the "Book" banner.
In a word, car rental in Montenegro without intermediaries is profitable, convenient, and safe!
Rent a convertible in Budva
Do you want a car that is unique and special? We have the solution for you!
For this reason, we proudly offer you to rent a convertible in Budva at very low prices.
At the present time, we offer more than 40 convertibles for rent in Montenegro.
[fusion_popover title="BMW 335i M-sport cabriolet" content="✓ Year of manufacture - 2011. ✓ Engine - 3.0l. ✓ Fuel - gasoline. ✓ Transmission - automatic. ✓ Deposit - 500€. ✓ Insurance - CDW, TPL. ✓ Mileage limit - no" trigger="hover" placement="default" class="" id="" title_bg_color="" content_bg_color="" bordercolor="" textcolor=""]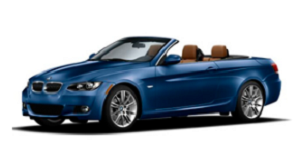 [/fusion_popover]
[fusion_popover title="Audi A3 Cabrio" content="✓ Year of manufacture - 2015. ✓ Engine - 1.4l. ✓ Fuel - gasoline. ✓ Transmission - manual. ✓ Deposit - 250€. ✓ Insurance - CDW, TPL. ✓ Mileage limit - no" trigger="hover" placement="default" class="" id="" title_bg_color="" content_bg_color="" bordercolor="" textcolor=""]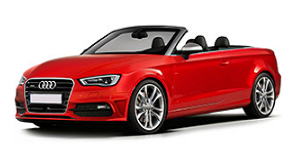 [/fusion_popover]
[fusion_popover title="Mercedes E200 cabriolet" content="✓ Year of manufacture - 2014. ✓ Engine - 2.0l. ✓ Fuel - gasoline. ✓ Transmission - automatic. ✓ Deposit - 500€. ✓ Insurance - CDW, TPL. ✓ Mileage limit - no" trigger="hover" placement="default" class="" id="" title_bg_color="" content_bg_color="" bordercolor="" textcolor=""]
[/fusion_popover]
[fusion_popover title="Ford Mustang Cabrio" content="✓ Year of manufacture - 2014. ✓ Engine - 3.7l ✓ Fuel - gasoline. ✓ Transmission - automatic. ✓ Deposit - 400€. ✓ Insurance - CDW, TPL. ✓ Mileage limit - no" trigger="hover" placement="default" class="" id="" title_bg_color="" content_bg_color="" bordercolor="" textcolor=""]
[/fusion_popover]
Useful little things for your safety and comfort!
You can take care of your comfort and safety while traveling in a rented car in advance. The basic rental cost includes only third-party liability cover (some companies also offer fully comprehensive insurance).
Third-party liability (TPL) cover is mandatory for cars in Montenegro. If the damage to the car occurred through no fault of the renter, the insurance will cover all expenses for repair of the rented car, and will also recompense the expenses of third parties who got into the accident. If the renter is the culprit, then he will have to reimburse all the expenses out of his own pocket.

Collison Damage Waiver (CDW) also covers all the costs of repairing the rented car and cars of third parties that got into the accident. The main difference between third-party liability and fully comprehensive insurance is that the latter covers all expenses regardless of whether the renter is guilty. But if the amount of the deductible (deposit) is being specified, the renter is responsible for the car repair within the deposit. If the repair cost is higher than the deductible, the insurance company will pay the rest of the cost. If the repair cost is lower, the repair cost will be deducted from the deposit, and the remaining funds will be returned to the renter.

But there is one very important aspect – neither the first nor the second insurance does not cover damage to windows, wheels, and under-body. You can insure them for an additional fee. To that end, there is a so-called super Collison Damage Waiver (SCDW).

Besides, in Montenegro, you can get car theft insurance, passenger insurance, etc. However, almost no one uses them because this beautiful country has quite a low crime rate. Therefore, many drivers leave their cars in yards and parking lots with the windows down for ventilation.
You can also choose additional equipment and services:
Child safety seat
Baby seat
Tire chains
GPS
Wi-Fi modem
Ski racks
The cost of additional equipment depends on the class of a car and the company. In most cars, the second driver in the contract is free of charge. But this option might be chargeable in some luxury cars and SUVs.
Car rental and booking conditions in Budva
Car booking conditions are different in each country. In many European countries, a security deposit, which is frozen on the card account, is a must. Also, two credit cards are often required as a deposit for luxury cars. Any fines and arrears are deducted from the reserved account. If you have unpaid fines, the next time, you may be denied a visa to the country. As for Budva, car rental conditions are very simple and convenient here.
Who can hire a car in Budva
Every citizen above the age of 22 who has a driving license and driving experience of more than 2 years can rent a car in Montenegro. Please note that there is no need to get an international driving license, a home country driver's license is enough. So, to rent the car, you need:
Driver's license.

International passport.

The voucher confirming the rent (an electronic format is acceptable).

Credit card or cash for payment (minus the advance payment).

Security deposit, if specified in the terms of the lease. The security deposit is returned at the time of return of the car if the car is in good condition.
You must arrive at the specified time and place, produce the documents, carefully inspect the car (you can make additional photos on all sides, take readings of the fuel and speedometer). If you find any dents or scratches on the car, we recommend you to mention them in the car inspection form. Most often car rental companies don't even pay attention to minor scratches and damage, but if the car is new and expensive, it is better to protect yourself. The car must contain: first aid kit, warning triangle, reflective vest, spare bulbs, tire chains (if you rent the car in the period from December 15th to April 3rd). Also, make sure to check the type of insurance and the amount of the returnable deposit.
If everything is fine, all that's left is to sign the contract and pick up the car.
Now, you can have a good time traveling! To make your stay in the foreign country pleasant, we will give you some details that you must know and remember.
Can you travel outside of Montenegro in a rented car?
Yes, of course. A lot of attractions and truly enchanting places are waiting for you in Albania, Serbia, Croatia, Bosnia and Herzegovina. To enjoy all these sights, you must have:
Green Card. It is an international insurance that may be issued even at the stage of booking. You can't leave Montenegro without a Green Card.

An indication in the contract. If during your visit to Montenegro you are planning to visit a number of other states, make sure to indicate it when signing the contract.

Visa. Planning a visit to a particular country, make sure to check whether citizens of your home state need a visa. To avoid unnecessary problems and not to spoil your vacation, obtain information about the visa regime between your home country and the country you plan to visit in advance.

Nowadays, online registration of travelers is carried out automatically, and all data is stored in a single database available to all border guards on duty. Therefore, you don't have to present any other supporting documents.
On the road, you may need to know the location of gas stations and free parking lots. The average cost of parking in the paid parking lot is €1 per hour. Additionally, we recommend you to prepare a list of parking lots and gas stations in advance or to save useful links and applications on your mobile phone, as mobile Internet in Montenegro is very cheap.
The main laws, rules, and tips for drivers in Montenegro
For those who are planning to rent cars in Budva, it would be useful to learn a few tips. In general, the most fines and proceedings are due to speeding and paid parking lots. So please remember:
The speed limit is 50 km/h inside a built-up area, 80 km/h outside a built-up area, and 100 km/h on highways.

While driving, the low beam should be put on. The fine for driving without headlights is from €30 to €80, but the fog lights should be turned on only in poor visibility; otherwise, you could be fined up to €100.

The fine for high blood alcohol level (0.3 ppm, equivalent to a glass of beer or wine) is €200. In addition, in Montenegro, one cannot transport a drunk person in the front seat, as it can be dangerous for the driver. Violation of this rule may cost you another €150.

If you go on holiday with children, transporting children under the age of 12 in the front seat is prohibited. Children below the age of 5 can be transported only in the back of the car in a child seat – the violation of this rule will cost you €40 to €100.

All passengers (front and rear) must wear seat belts. The fine for violation is €40.

The fine for parking in the wrong place varies from €70 to €200 (evacuation cost included).
In conclusion, we have to say one more thing. If you are thinking about whether to rent a car or not, our reply is: "To rent." And you should have no doubts. Montenegro is a small but very beautiful country, and there are many places worth visiting. The roads are very good, and gasoline costs only 1.3 euro per liter. And best of all is that the prices are the same in all gas stations, so you don't need to look for cheaper places.
A rented car will make your stay in the country comfortable and will allow you to save money, especially on excursions. Car rental prices in Budva start at €9 per day, and the cost of the tour for a family of three is about €100. Therefore, you can go anywhere when you have your own transport; you can plan your route and not be time-dependent.
Planning a trip to Budva? You can book a car online right now! Choose the car that suits you and make a booking! Even one or two weeks of vacation can turn into a super exciting journey.
Points of car delivery and return in Budva